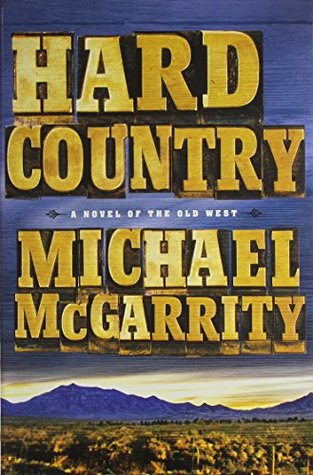 Book for February 2017 is the following:
Hard Country (Kerney Family Trilogy #1)
by Michael McGarrity
In the wake of his wife's death while giving birth to their son, and the loss of his brother on the West Texas plains, John Kerney is forced to give up his ranch, leave his son behind, and strike out in search of the murderous outlaws and a place where he can start over. He drifts south until he meets a man who offers him work railing cattle to the New Mexico Territory and forever changes his life.
Spanning the years of 1875 – 1918. This is the first of a new trilogy cataloging the life of Kevin Kerney's forefathers in the "Old West".
Additional Information
Hardcover, 608 pages
Published May 2012 by Dutton
ISBN 0525952462 (ISBN13: 9780525952466)
Series: Kerney Family Trilogy #1
Book Club will meet next on February 27th, 2017 at Noon in the Hollytex Community Room.