Drop your Santa Letters off at the library this year.
We will have a Drop Box where children, teens or anyone can drop their letters off. We will also display your letter, so that when Santa comes to visit us here at the Library, he can take them back to check and see if you're on the naughty or nice list.
Everyone will have the opportunity to take a
picture with Santa and  receive a special present from him.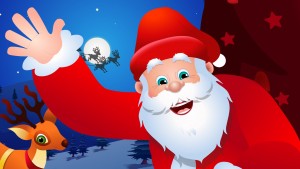 We will be showing How the Grinch Stole Christmas in the community room from 2:00 p.m. before Santa comes to visit.
Santa Claus will be
visiting the Library on Thursday, December 21, 2017 from 2:30 p.m.—
4:30 p.m.